This autumn, we are asking experts to share their experiences related to themes which are relevant to the NewsEye project. In this interview, Dr Lise Jaillant, Senior Lecturer in Digital Humanities at Loughborough University and Principal Investigator UK of the AEOLIAN Network, reflects upon several issues, such as Artificial Intelligence, Digital Humanities and the advantages and challenges of international interdisciplinary projects.
Could you introduce the AEOLIAN Network project and your role within it?
The AEOLIAN (Artificial Intelligence for Cultural Organisations) Network is funded by a joint programme between the US National Endowment for the Humanities (NEH) and the Arts and Humanities Research Council (AHRC) in the UK. We have partnerships across the UK and US, and I am the Principal Investigator for the UK side, based at Loughborough University. The network is designed to investigate the role that Artificial Intelligence (AI) can play to make born-digital and digitised cultural records more accessible to users.
Indeed, many of these records are currently closed to researchers and other users due to privacy concerns, copyright and other issues. For example, the archival emails of the writer Will Self at the British Library are not listed on the Finding Aid describing the collection, and they are not available to users either onsite or offsite. At a time when emails have largely replaced letters, this severely limits the amount of content openly accessible in archival collections. Even when digital data is publicly available (as in the case of web archives), users often need to physically travel to repositories to consult web pages. In the case of digitised collections, copyright can also be a major obstacle to access. For instance, copyright-protected texts are not available for download from HathiTrust, a not-for-profit collaborative of academic and research libraries preserving 17+ million digitized items (including c. 61% not in the public domain).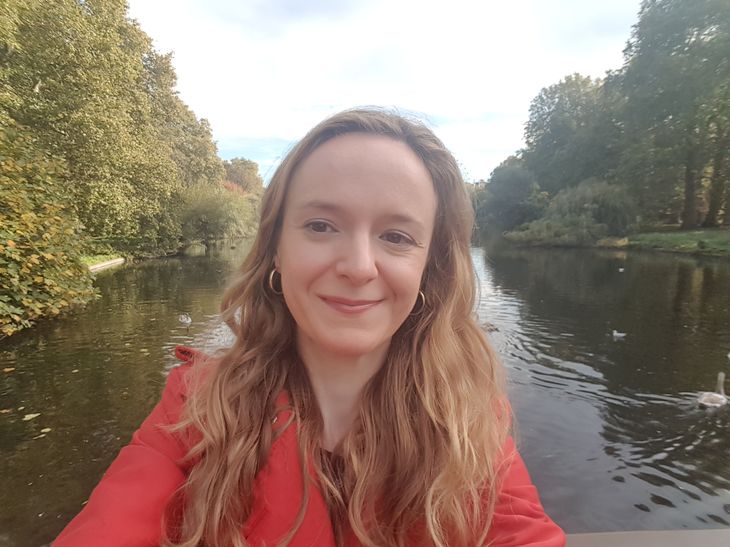 How does the AEOLIAN Network project relate to your position as a Senior Lecturer in Digital Humanities at the University of Loughborough (UK) and to your previous professional experiences?
Digital preservation and access are central to my work. I have a background in publishing history and digital humanities, and expertise on issues of Open Access and privacy, with a particular focus on archives of digital information. I was the first researcher to access the emails of the writer Ian McEwan at the Harry Ransom Center in Texas. I also received The British Academy Rising Star award for my project "After the Digital Revolution: Bringing together archivists and scholars to preserve born-digital records and produce new knowledge", which ran from 2017 to 2018. I was then Principal Investigator for the AHRC Leadership Fellowship project, "Survival of the Weakest", that focused on making poetry publishers' archives more accessible, particularly their born-digital collection. Now, in addition to AEOLIAN, I am currently leading the AURA network (Archives in the UK/ Republic of Ireland and AI), which is funded by the AHRC on the UK side and the Irish Research Council. Alongside these projects, I have guest-edited a special issue on born-digital archives for the journal Archives and Manuscripts, and I am currently preparing special issues for AEOLIAN and AURA. My experience and collaborations have enabled AEOLIAN to build significant partnerships with prominent archives and libraries, as well as industry professionals. This has allowed us to explore what AI technologies are currently being used in the sector and what plans are being made for the future.
Much like NewsEye, the AEOLIAN Network project relies heavily on both international and interdisciplinary cooperation. What do you think are the advantages of this type of approach?
AI and machine learning applied to data in libraries and other cultural institutions are at the centre of current debates on both sides of the Atlantic. By joining forces, we are addressing the growing interest into how new technologies can be applied to digital cultural assets and how they can help more archives across the sector secure the future of born-digital records. Through our collaborative approach, we hope to bring together an international network of theorists and practitioners working with born-digital and digitised archives, not only in the UK and US, but also in Continental Europe and beyond.
What do you think are the challenges?
The main challenges, shared across the cultural heritage industry, is a lack of communication. Archivists and their digital preservation teams can benefit hugely from working alongside computer scientists, digital humanists and policy makers to address the increasingly critical issues of digital preservation and user access. These are not issues that can be tackled alone. They require expertise, training, funding and most importantly, as we at AEOLIAN aim to highlight, a collaborative approach across disciplines and industries.
Artificial Intelligence seems to be a particularly hot topic of discussion in cultural organisations currently. In what ways do you think this technology could be implemented in the future?
It certainly is a major topic of discussion currently, and AI is crucial to securing the preservation of and access to our born-digital records. These records are our recent and current history, and without innovative technologies, risk being lost. There are many projects developing AI models to address specific issues, but these are often siloed to individual archives and cultural institutions to address their own specific needs. We want to change that by encouraging the industry to be more open, and to acknowledge the need to share ideas and problems, so that answers can be developed together. The AEOLIAN project will contribute to this end through its carefully-structured workshops, innovative research outputs, and the creation of an international network of Humanities scholars, Computer Scientists, archivists and other stakeholders.
What's coming up next for the AEOLIAN Network project?
The AEOLIAN Network has already hosted its first workshop, which was very successful and welcomed participants from all over the globe, in many different professions. We are organising six online workshops in total, with our next, "Reimagining Industry / Academic / Cultural Heritage Partnerships in AI", happening on the 25th and 26th October this year. We are also producing five case studies of US and UK Cultural Organisations, and the first should be made available later this year. These case studies will feed into an open-access 100-page report for an interdisciplinary audience outlining avenues for future research. We are also producing two collections of essays, which will be based on research from the AEOLIAN project, and will be published as a special issue of a journal or edited collection. But most importantly, we want to build the network. We want to have these conversations, and like the wind-harp the project is named after, let them flow through every strand of the industry, together. For more information about joining AEOLIAN, we invite you to visit our website: https://www.aeolian-network.net/join-aeolian-2/